John Deere PowerTech™ 13.5L engine
e18™ PowerShift Transmission
AirCushion™ Suspension
CommandView™ III cab
Machine Features
e18-speed PowerShift Transmission (PST) with Efficiency Manager™
Designed for the 9R Series Ag and Scraper Tractors, the 18-speed full PowerShift transmission with Efficiency Manager is optional on the 9360R-9460R (order code 1492) and standard on the 9510R and 9560R. The 9R Series Ag and Scraper Tractor transmission features include:
Eighteen forward speeds and six reverse speeds
Able to shift from neutral up to 13th forward
Speed matching from 18th forward to 13th forward
Clutchless shuttle-shifting between 13th forward and sixth reverse
Speeds are carefully spaced to take full advantage of engine power bulge and torque characteristics
Ten speeds with a 0.8 kph (0.5 mph) speed change between gears in the 5-13 kph (3-8 mph) working range
Allows selecting the right gear for the operation to ensure that best fuel economy and productivity are obtained
Speeds carefully developed to match all of the tractor's needs
Transmission-to-engine controller communication
The 9RT offers increased speed up to 40 K/h (25 mph). Gear ratios on the track tractors have increased approximately 16.5% across the board providing increased speed at respective levels on the 9030T.

Full powershift for on-the-go shifting:
No need to stop or clutch when changing speeds
Forward-reverse shuttle shift with no clutching
Transmission defaults to seventh gear whenever the tractor is started
9R Series Wheel Tractor - 18-speed PowerShift transmission (PST) with Efficiency Manager
Group 47

Group 48

Tire size

(480R46, 20.8R42, 520R42, 620R42, 710R38)

(480R50, 520R46, 620R46, 710R42, 800R38)

Engine (rpm)

2100

2100

24-speed gear

km/h

mph

km/h

mph

Range/Speed

F1

4.08

2.54

4.33

2.69

F2

5.02

3.12

5.33

3.31

F3

5.55

3.45

5.89

3.66

F4

6.21

3.89

6.59

4.09

F5

6.84

4.25

7.25

4.50

F6

7.64

4.75

8.11

5.04

F7

8.45

5.25

8.97

5.57

F8

9.39

5.83

9.97

6.20

F9

10.40

6.46

11.04

6.86

F10

11.56

7.16

12.26

7.62

F11

12.77

7.93

13.55

8.42

F12

14.21

8.83

15.08

9.37

F13

15.72

9.77

16.68

10.36

F14

17.49

10.87

18.56

11.53

F15

21.62

13.43

22.94

14.25

F16

26.60

16.53

28.23

17.54

F17

32.66

20.29

34.65

21.53

F18

40.21

24.99

42.67

26.51

R1

4.08

2.54

4.33

2.69

R2

5.55

3.45

5.89

3.66

R3

6.21

3.89

6.59

4.09

R4

8.45

5.25

8.97

5.57

R5

9.39

5.83

9.97

6.20

R6

12.77

7.93

13.55

8.42
Group 47 Tire based on 710/70R38
Group 48 Tire based on 800/85R38
9R Series Track Tractor - 18-speed PowerShift transmission with Efficiency Manager
Engine (rpm)

2100

Range/Speed

km/h

mph

F1

4.07

2.53

F2

5.01

3.11

F3

5.54

3.44

F4

6.19

3.85

F5

6.81

4.23

F6

7.62

4.73

F7

8.42

5.23

F8

9.36

5.82

F9

10.37

6.44

F10

11.52

7.16

F11

12.73

7.91

F12

14.16

8.80

F13

15.67

9.74

F14

17.43

10.83

F15

21.55

13.39

F16

26.51

16.47

F17

32.55

20.23

F18

40.08

24.90

R1

4.07

2.53

R2

5.54

3.44

R3

6.19

3.85

R4

8.42

5.23

R5

9.36

5.82

R6

12.73

7.91
Regular service and maintenance are essential to the performance, productivity, and longevity of all farm machinery.

Maximum uptime is an important element of productivity.
9 Family service points are quick and simple to check.
Greater accessibility improves serviceability.
All items in the daily service schedule can be performed without the use of tools:
Engine oil, hydraulic oil, coolant level, and water separator can be conveniently accessed from ground level without having to open the hood.
Engine can be easily accessed by simply raising the one-piece hood for more periodic maintenance checks.
Single-point latch mechanism ensures easy hood opening and closure.
NOTE: Always refer to the operator's manual for complete maintenance and service recommendations.
Typical maintenance and service information includes:
Refueling
The 9R Series Tractors fuel tank is located over the rear axle. The fuel tank features a dual fill design. This design allows the machine to be filled from either side of the fuel tank. A fuel nozzle holder is located on the gudgeon platform when the operator positions themselves on the gudgeon platform to fill the fuel tank.
The diesel exhaust fluid (DEF) tank is located on the left-hand side of the tractor indicated by a blue cap. It is fillable from ground level and has a protective shield to keep debris out of the fill neck.
| | | |
| --- | --- | --- |
| Model | Diesel (gal./L) | DEF (gal./L) |
| 9370R | 320 gal. (1211 L) | 22 gal. (83 L) |
| 9420R | 320 gal. (1211 L) | 22 gal. (83 L) |
| 9470R | 320 gal. (1211 L) | 22 gal. (83 L) |
| 9520R | 400 gal. (1514 L) | 22 gal. (83 L) |
| 9570R | 400 gal. (1514 L) | 22 gal. (83 L) |
| 9620R | 400 gal. (1514 L) | 22 gal. (83 L) |
The 9RT fuel tank is located in the same position as the previous 9RT model, on the left-hand main platform.

The 9RT Series Tractors all feature a DEF tank capacity of 22 gal. (83 L). The fill location is near the diesel fill location.
| | | |
| --- | --- | --- |
| Model | Diesel (gal./L) | DEF (gal./L) |
| 9470RT | 350 gal. (1324 L) | 22 gal. (83 L) |
| 9520RT | 350 gal. (1324 L) | 22 gal. (83 L) |
| 9570RT | 350 gal. (1324 L) | 22 gal. (83 L) |
| | | |
| --- | --- | --- |
| Model | Diesel (gal./L) | DEF (gal./L) |
| 9470RX | 400 gal. (1514 L) | 22 gal. (83 L) |
| 9520RX | 400 gal. (1514 L) | 22 gal. (83 L) |
| 9570RX | 400 gal. (1514 L) | 22 gal. (83 L) |
| 9620RX | 400 gal. (1514 L) | 22 gal. (83 L) |


NOTE:
John Deere supports the usage of bio diesel. Bio diesel should meet ASTM D6751 (US) or EN 14214 (European) fuel quality standards.
Tractors receive fuel containing a 2 percent bio-diesel blend at the factory
Acceptable blend levels may vary by geographic region
Diesel exhaust fluid will freeze when exposed for longer than three hours to conditions below -11°C (12.2° F)
For more information about the use of bio-diesel in John Deere engines, refer to www.JohnDeere.com/biodiesel

Severe-duty water separator, if equipped

The severe-duty water separator can extend service intervals and helps to protect the tractor's fuel system from damage associated with lower-quality fuel.

Simply open the drain valve on the bottom of the separator and drain-accumulated water.

NOTE: Cummins® QSX 15L engines cannot be equipped with a severe-duty water separator; however, the fuel filter has separating capabilities like the primary filter on John Deere Power System engines.
Engine access
The one-piece tilt hood design provides side shields and guards for additional engine compartment protection. The 9RT and 9RX hoods feature the same design for access to engine components.

Pull out the hood release (located on the front, left side) and tilt hood back to open.
Transmission, hydraulic, and axle oil level
A sight glass for the transmission, hydraulic, and axle oil level is located at the back right side of the gudgeon indicating proper oil levels and an oil fill neck is located on the back right side of the gudgeon for the 9R and 9RX Series Tractor. The oil fill is located on the top of the common reservoir on the left side of the 9RT Series Tractor and a fill tube is located between the steps and engine of the tractor.
Provides increased filter capacity compared to previous 9R and 9RT Series Tractors
Transmission, hydraulic, and axle oil should be changed every 1500 hours
Filter should be changed every 1500 hours unless filter restriction code occurs
Daily and 10-hour inspections of the transmission hydraulic oil level are recommended
NOTE: The tractor should be off and parked on level ground with the hitch in the lowered position when checking the oil level.
Sight glass observations will be significantly higher with hot oil temperatures and lower with cold oil or if engine has not run long enough.

NOTE: Oil level above the top mark on the sight glass can result in power loss and heat generation during transport applications.
Primary air filter access
On the 9R and 9RX, the primary engine air filter is accessible from the left-hand platform for replacement annually or as operating conditions require. The filter is aspirated and extends filter life in dusty conditions by aspirating more than 95 percent of incoming dust. Aspirator suction is created by utilizing the air flow from the cooling fan.
On the 9RT, the primary engine air filter is located at ground level on right side of tractor.
Battery access
The 9R and 9RX battery location is behind the left-hand step assembly. There are three bolts that secure the swinging step assembly that need to be removed to completely access the batteries. The 9RT top step of the platform conceals the tractor's three 12-V batteries 2775 (3-925CCA). Tractors with the Cummins® QSX15 engine will have four 12-V batteries in the same location as tractors equipped with John Deere Power System engines.

Although the batteries are maintenance free, conditions such as long periods of operation at high ambient temperatures and excessive engine cranking may require adding water.
Battery boost terminal
On the 9R and 9RX, a battery boost terminal is located on the left-hand side of the engine for convenient and proper boost assisted starting.
Fuse and relay panel
The electrical fuse and relay panel is located behind the operator's seat and just below the cab's rear window. Simply lift up on the operator manual cover for access.
Contains easy-to-replace automotive blade-type fuses and relays for quick servicing.
Spare fuses are provided for each amperage size used.
The diode module contains many of the diodes contained in the system:
If a diode problem occurs, simply replace the diode module for easy service and increased uptime.
Relays are also fully interchangeable for quick service.
Electrical system (smart load center)
The electrical system provides a full CAN-bus based system on the tractor for improved tractor implement integration and flexibility. Incorporated with the system is a smart load center which provides fewer fuses, fewer connectors, and simplified wiring for increased reliability.

The solid-state load center's primary function is to control the majority of high-current loads, such as fender floodlights and the horn. This electronic circuitry will monitor loads and voltages to provide fast reaction time and the ability to alert the operator if a circuit overloads or if voltage is out of specification, for example open circuit (undercurrent) or short circuit (overcurrent).
Oil change intervals
Tractors with the 9.0 L and 13.5 L John Deere Power Systems engine features a 500-hour change interval when using approved John Deere Plus-50™ II oil and John Deere oil filter.

Tractors equipped with the Cummins® QSX 15L engine have a 400-hour engine oil and oil filter change interval.
Previous initial oil and filter change at 100 hours is no longer required due to the factory oil fill of Break-In™ Plus.
If using anything other than John Deere Plus-50™ II oil, a 250-hour change interval is required. CJ-4 must still be used.
Only use ultra-low sulfur diesel fuel and CJ-4, ACEA E9, or ACEA E6 oil
An oil change of 500 hours is possible when using fuel with less than 15 parts per million (ppm) of sulfur, along with John Deere Plus-50 II oil.
See the tractor's operator's manual for oil change intervals and further details.
Cummins is a trademark of Cummins Incorporated.
Windshield washer
The windshield washer bottle is optional on 9R and 9RX Tractors and is located on the left side of the tractor near the DEF fill point. On 9RT Tractors it is located on the right-side frame.
Maintenance-free U-joint
Maintenance-free U-joint bearings require no servicing to reduce maintenance time.
Toolbox
A convenient toolbox is located on the left-hand side of the front frame for tool storage and comes standard on all 9R, 9RT, and 9RX Series Tractors.

9R and 9RX Series Tractors have an additional storage box conveniently located on top the left-hand platform.

The 9RT has an additional toolbox is conveniently located next to the left side of the batteries for additional storage.

Cummins is a trademark of Cummins Incorporated.
Cab air filters
The cab fresh air filter is conveniently located beneath the left side of the cab for all 9 Family products:
External service means no mess in the cab from dusty filters
Filter housing acts as a dust accumulator compartment
Hand screw eliminates need for tools
Replace cab fresh air filter every 1000 hours or sooner if plugged or damaged
Cab air recirculation filter
Cab air recirculation filter is located in the roof liner above the operator. 70 percent of the total air volume is recirculated with a blanket effect for enhanced operator comfort.
Replace cab air recirculation filter every 1000 hours or sooner if plugged or damaged.
Cab air filters are not designed to filter out harmful chemicals. Follow the instructions in the implement operator's manual and those given by the chemical manufacturer when using agricultural chemicals.
9R/9RT e18™ with Efficiency Manager™
What is it?
Efficiency Manager allows for IVT™-like operation on the 18-speed PowerShift transmission. With Efficiency Manager engaged, the operator no longer has to manage the engine revolutions per minutes (rpm) and gear selection for the most efficient level of operation possible. Efficiency Manager does that automatically by shifting up and throttling back depending on the load on the tractor.
How does it work?
With the tractor sitting still, in neutral, or once the tractor is in motion, the operator simply pushes either the F1 or F2 switch on the CommandARM™ to activate the feature. Once Efficiency Manager is activated, the operator can set and adjust the desired ground speed by using the thumbwheel on the shift lever. An icon and the desired ground speed will appear on the corner post display once Efficiency Manager is activated.
The operator can program two ground speeds by pushing either the F1 or F2 switch. The F1 setting will typically be set for field work while the F2 setting will be used for field/road transport. F1 can be set at any speed from 2 mph (3.2 km/h) to 12.6 (20.3 km/h) mph, and F2 can be set at any speed from 2 mph (3.2 km/h) to 25 mph (40 km/h).
Can it be managed by the operator?
By navigating through the CommandCenter™, the operator can adjust the rpm shift points while operating in custom mode. The operator can set it to automatic or custom. In automatic mode, the tractor will predict the optimum shift points under load to maintain the highest level of performance and operation. Custom mode allows the operator to adjust how high or low he/she would like the engine rpm to pull down before shifting under load. See the operator's manual for more information.
Operation example:
If a customer is operating a 9R, equipped with the 18-speed PowerShift transmission, on a grain cart he/she could set F1 to the same speed as the combine for an unload, on the go scenario. Once the combine is empty and the 9R operator is ready to unload the grain from the cart onto the truck, he/she could push the F2 switch (already set at a higher transport speed) to get them to the truck quicker.
NOTE: Efficiency Manager is not recommended during for use during high draft load applications. We do not recommend the use of EM during the cut cycle in scraper applications. Efficiency Manager is recommended during the transport cycle of scraper applications.
JDLink™ services and Service ADVISOR™ diagnostic systems
JDLink, Service ADVISOR, and Service ADVISOR Remote
JDLink is the John Deere telematics system designed for operators and managers who desire to take their operation to the next level of productivity and efficiency without leaving the office. Whether it is receiving an e-mail or text message, users can manage the operation in real-time without being in the cab. Using the power of JDLink can optimize productivity, increase uptime, and boost profits with JDLink information all accessible from a laptop, desktop, or mobile device.

JDLink Ultimate provides enhanced machine performance and utilization information that can only be achieved through direct communication with on-board machine controllers. Utilizing John Deere-exclusive telematics technology, users can remotely link to Ultimate-compatible machines to achieve a new level of optimization.

NOTE: Mobile device compatibility and functionality varies.

Monitor your assets, their performance, and more with JDLink:

For more information on JDLink Activations and subscriptions visit

NOTE: JDLink is not available in all geographic regions.
Service ADVISOR
Service ADVISOR diagnostics greatly assist in reducing service costs and downtime. It allows the John Deere service technician to readily extract vital information about tractor malfunctions through the Service ADVISOR data port. Diagnostic codes and CAN bus statistics stored by the tractor and visible in the CommandCenter™ control unit are used by service technicians to isolate, identify, and resolve problems.
Diagnostics and CAN bus statistics are not normally used by the operator. Access and use of trouble codes should only be done by a qualified, factory-trained John Deere service technician.
Service ADVISOR remote
Service ADVISOR Remote takes the machine connectivity of JDLink and takes it one step further. With Service ADVISOR Remote, machines can be diagnosed remotely, saving the cost of a field service call. For example, diagnostic trouble codes can be reset and software updates can be uploaded remotely.
Apple, iPhone, and iPad are trademarks of Apple Inc. Android is a trademark of Google Inc.
Power take-off (PTO), 1-3/4 1000 rpm
Fully independent 1000-rpm PTO is available as a factory- or field-installed option.
Available on all 9 Family Ag Tractors.
Full-power capability for maximum utilization*
4.45-cm (1-3/4-in.) diameter shaft.
* 9 Family Tractors derate PTO hp when tractor is stationary.
9R – When the PTO is on and ground speed is 0.5km/h (0.31 mph) or less; PTO is limited to 335 hp.
9RT – When the PTO is on and ground speed is 0.5km/h (0.31 mph) or less; PTO is limited to 329 hp.
9RX – When the PTO is on and ground speed is 0.5km/h (0.31 mph) or less; PTO is limited to 335 hp.
See the specs page for model rated PTO horsepower.
The PTO shield has three positions — neutral, up, and down. Use the neutral position when the PTO is connected and ready for use. Use the up position for added clearance when connecting the PTO shaft to the tractor. The down position is used when the PTO is not connected and extra visibility to the drawbar is desired.
Electrohydraulic PTO control
The 9 Family Tractors utilizes an electrohydraulic PTO-engagement switch to activate the optional 1000-rpm PTO.
If PTO option is not installed, a storage compartment is located on the rear of the tractor.
3-point hitch and CommandCenter™ controls boost productivity
3-point hitch
The 9 Family Tractors are designed to maximize performance for different applications. The 9R, 9RT, and 9RX Series Tractors offer two different hitch options:
9370R

9420R/9420RX

9470R/9470RT/9470RX

9520R/9520RT/9520RX

9570R/9570RT/9570RX

9620R/9620RX

Category 4N/3 with quik-coupler, all axle diameters

Optional – 6804 kg (15,000 lb)

Not available

Category 4N/3 with quik-coupler, 120-mm (4.7-in.) axles required

Optional – 9072 kg (20,000 lb)

Not available

Category 4/4N with quik-coupler, all diameters axles

Optional: 6804 kg (15,000 lb)

Category 4/4N with quik-coupler, 120-mm (4.7-in.) axle required

Optional: 9072 kg (20,000 lb)
CommandARM™ controls
To help boost productivity, a field-installed kit with 3-point hitch controls can be purchased. If this option is selected, control buttons will be located on the 9 Family Tractor's CommmandARM to access individual hitch settings. There are three buttons — set, lock, and load depth. There is also a rotary encoder that allows for finite movements of the hitch. The rotary encoder is detented, so it clicks for each movement. Additionally, hitch adjustment controls are located under the CommandARM for raise/lower rate.
Hitch load depth
The load depth feature is a useful tool designed to increase performance in tillage applications. Load depth adjustments allow the operator to make adjustments to hitch draft responsiveness.
Draft control helps maintain the operating depth in varying conditions, such as rolling terrain, and varying soil densities.
An additional feature with load depth control is the hitch slip option. Hitch slip uses wheel slip data to supplement the draft control system. If the wheels slip, the 3-point hitch lifts to allow the tractor wheels to maintain traction with the ground. Once the slip condition is no longer present, the hitch lowers to the required depth as determined by the hitch command and load depth settings.
Both of these hitch command options are easily programmable in the CommandCenter display by pressing the load depth shortcut key, followed by using the thumbwheel and confirm key to dial in the desired settings.
Hitch, external remote control switch
For added operator convenience, a 3-point hitch remote control switch is located on top of the left rear fender for 9R, 9RT, and 9RX Tractors. The external remote switches enable the operator to raise and lower the 3-point hitch from behind the tractor while hooking to implements.
Standard CommandView™ III cab offers unsurpassed amenities
The standard CommandView III cab offers unsurpassed visibility, operator comfort, control placement, and ride and sound quality.

Features:
ComfortCommand™ seat with air suspension, lumbar support, swivel, fore-aft and lateral attenuation, backrest angle adjustment, adjustable left-hand armrest, and 40-degree right-hand seat swivel
Operator presence system that warns if the operator is out of the seat while operating key functions
Folding instructional seat
CommandARM™ with integrated controls
4100 or 4600 Generation 4 CommandCenter™
Behind-the-seat storage
Left-hand storage compartment
Passive noise reduction system
Service ADVISOR™ data port
Tilt/telescoping steering wheel with position memory
Swing-out rear window, opens 30 degrees
Right- and left-outside mirrors (manually adjustable mirror head)
Monitor mounts on right-hand front post and rear cab post
Standard radio package, including AM/FM stereo and weatherband with remote controls, auxiliary input jack, four speakers, and an external antenna
Laminated glass
Air conditioner and heater with automatic temperature controls (ATC)
Three 12-V convenience outlet (cigarette lighter style)
Two 12-V 3-pin outlet with adapter (provides switched and unswitched power)
One International Organization for Standardization (ISO) 9-pin connector
Power strip with convenience plug adapter
Hitch control lever lock and selective control lever lock
Two-speed and intermittent front and rear wiper with washer
Front pull-down sunshade
Digital cornerpost display with:

Fuel level gauge, including low fuel warning
Temperature gauge
Diesel exhaust fluid (DEF) gauge, including low DEF warning
Engine rpm
Transmission commanded gear or speed
Vehicle system functions, such as iTEC™, that are operating

Inside-mounted rearview mirror
Beverage holders sized to accommodate various containers
Interior lighting, including left-hand dome light, right-hand adjustable map light, and right-hand courtesy light

ComfortCommand seat
ComfortCommand seat improves ride quality and helps to reduce operator fatigue

Features include:
Armrests, lumbar support, and backrest angle are easily adjusted to match operator preference.
Shock absorbers dampen the motion effect of the tractor for an improved ride.
Seat height adjustments are conveniently located on the left armrest.
Fore-aft adjustment is easy to reach located on the left front of the seat.
Swivel adjustment, located on the front of the seat, allows the seat to be swiveled 40 degrees to the right or eight degrees to the left of the center position.
Operator presence switch warns if the operator is out of the seat while operating key functions.
Seat belt retractor.
Centered cab seat, providing excellent over-shoulder visibility.
Adjustable shock absorber permitting ride adjustment from soft to firm to match the operator's desired comfort level.
Removable cushions for easy cleaning.
Hydraulic controls
Hydraulic controls utilize fingertip paddle pods for raise/lower and extend/retract functions.
Throttle

The throttle design incorporates buttons which control FieldCruise speed, and transmission eco settings.
CommandCenter
The Generation 4 CommandCenters feature fast adjustment of tractor functions and controls and are integrated into the CommandARM to create a seamless control center.

The following functions can be adjusted and accessed using the CommandCenter display:
Hydraulic settings
Hitch settings
Transmission settings
FieldCruise
iTEC programming functions
Radio
Lights
Add all functionality – diagnostics, display settings, etc.
The Generation 4 CommandCenters have the capability of Remote Display Access (RDA). RDA allows improved communication between an offsite farm manager or dealer and the equipment operator. The user can view exactly what the operator sees on the GS3 2630 Display and Generation 4 CommandCenter from almost any Internet-connected device. RDA is available on the 4600 and 4100 CommandCenter RDA allows for an increase in productivity with quicker problem resolution. By using RDA, the cost of operation will decrease due to reduced labor and travel costs, and maximum efficiency will increase profit.
CommandARM
John Deere 9R/9RT Series Tractors feature the CommandARM with integrated Generation 4 CommandCenter display. The control layout of the CommandARM utilizes a clean and efficient design which groups controls by function and builds upon John Deere's history of intuitive and ergonomic control placement and operation. The CommandARM's design allows for a 40 degree right seat swivel and adjustable positioning matching the operator's preference.

Controls located on the CommandARM include:
Engine throttle
Transmission control for e18™ speed PowerShift transmission (PST)
Eco mode for e18 speed PowerShift transmission (PST)
FieldCruise™
Selective control valve (SCV) controls
AutoLoad™ controls (if equipped)
Differential lock on/off and automatic
iTEC™ sequence switches
AutoTrac™-assisted steering system resume switch (if equipped)
Radio
Beacon light on/off
Hazard lights on/off
Field lights 1/2
Heating, ventilation, air-conditioning (HVAC) system
Tractor function controls

Located just to the right of the throttle is the Auto-Trac-activation button and four sequence controls for iTEC functions. Behind the iTEC sequence controls there are buttons which control the activation and deactivation of differential lock. Differential lock can also be activated by the foot switch on the cab floor.
Controls for radio, lights, rotary beacon (if equipped), hazard flashers, and HVAC system are located to the center-right on the CommandARM, along with power take-off (PTO) for rear PTO.
Seat swivel

The design of the CommandARM allows for up to 40 degrees of right-hand seat swivel.
High-flow hydraulics, 435 L/min (115 gpm) system
Dual hydraulic pump system
Optional high-flow hydraulics are available on 9 Family Tractors by ordering code 3270. The high-flow hydraulic system provides an additional 215 L/ min (57 gpm) of flow for a total of 435 L/ min (115 gpm). This system is ideal for hydraulic fan motor demands. This system is recommended for agricultural implements with continuous flow requirements. When maximum hydraulic pump capacity is reached, multiple functions will continue to operate at the same proportional flow rate.

The 9 Family Ag High-Flow Tractors have two parallel hydraulic systems. The benefit of this system is that functions can be split between the two systems. Functions that require high flow and low pressure can be combined on one system (for example, air seeder fans, and planter motors). Functions that require high pressure and low-flow can be connected to the remaining system (for example, implement lift, fold, and constant down-pressure systems).

Following these guidelines allows the hydraulic system to run cooler as it prevents both hydraulic pumps from running at high pressure. In general, pumps forced to run at both high pressure and high flows generate much more heat than a pump running at a lower flow or lower pressure.

The system operates with two hydraulic pumps:
Pump 1 - provides hydraulic flow of up to 215 L/min (58 gpm) to SCVs 1, 2, and 3. These SCVs are useful for operating lift/lower and other cylinder type hydraulic needs.
Pump 2 - attaches in front of pump 1 and provides hydraulic flow of up to 215 L/min (57 gpm) to SCVs 4, 5, and 6. These SCVs are useful for operating hydraulic motors to drive air/fan or vacuum systems on seeding/planting equipment.
All SCV oil returns to one common hydraulic reservoir.
Engine, PowerTech™ PSS 13.5L (824 cu. in.) external efficiency, performance features
John Deere has engineered the PowerTech PSS 13.5L (824 cu. in.) engine to meet the high expectations for fuel economy and performance that operators expect.

Selective catalytic reduction (SCR) is an exhaust filter option that reduces NOx emissions. SCR technology increases in cylinder combustion temperatures to reduce particulate matter (PM) output but as a result of these higher combustion temperatures, it increases the NOx (smog) emission levels. To keep the NOx levels within acceptable standards, a urea-based additive, sometimes referred to as AdBlue® system or diesel exhaust fluid (DEF) is added into the exhaust stream to low NOx emission downstream of the engine. The urea mixes with engine exhaust gases in the catalytic converter. The resulting reaction of adding urea (NH3) (or purified fertilizer) into the exhaust stream and passing through a catalyst transforms the NOx which results in harmless nitrogen gas and water vapor.

Series turbochargers

Series turbocharging delivers higher power density, improved low-speed torque, and improved high-altitude operation. By splitting the compression of the charge air between two turbochargers, both can operate at peak efficiency and at slower rotating speeds. This lowers stress on turbocharger components and improves durability.

Series turbocharging works when fresh air is drawn into the low-pressure turbocharger (fixed geometry), where air pressure is boosted. This pressurized or boosted air is then drawn into the high-pressure turbocharger (VGT or WGT), where air intake pressure is further raised. The high-pressure air is then routed to an air-to-air aftercooler, where the air is cooled and routed to the engine's intake manifold.
High-pressure turbocharger
Low-pressure turbocharger
The PowerTech PSS 13.5L (824 cu. in.) utilizes two turbochargers – a variable geometry turbocharger (VGT) and a fixed geometry turbocharger, providing the torque rise and engine responsiveness to meet varying load conditions.

Fresh air is first drawn into the low-pressure fixed geometry turbocharger and compressed to a higher pressure. The compressed air is then drawn into the high-pressure VGT where the air is further compressed. The compressed air is then routed to the charge air cooler, and then to the intake manifold. By splitting the work between two turbochargers, both can operate at peak efficiency and at a slower rotating speed.

VGT

The VGT is electronically controlled and hydraulically actuates the turbo vanes as required to maintain peak engine performance.
The turbocharger's vanes are in the exhaust flow. The opening or closing of the vanes changes the outlet volume and airflow speed against the turbocharger impeller. When exhaust flow is low, the vanes are partially closed. This partial closure increases the pressure against the turbine blades to make the turbine spin faster and generate more boost pressure. The ability to keep the airflow flowing at optimum levels provides more consistent engine boost pressure and the ability to respond to load quickly across the entire engine rpm range. This system is without turbo lag as can be found on some engines. Boost pressure in the intake manifold is controlled at its optimum point for added fuel economy and performance regardless of rpm or load.
The overall benefits:
Increased low rpm torque
Quicker response to load
Increased peak torque
Improved fuel economy
Improved performance at high altitudes
Air-to-air aftercooling
Air-to-air aftercooling lowers the intake manifold air temperature and provides more efficient cooling while reducing cylinder firing pressure and temperatures for greater engine reliability. Since low temperature air is denser, a higher volume of air flows into cylinders so the engine is capable of meeting the increasing horsepower demands.
Electronic unit fuel injection system
Electronic unit fuel injection system on the 13.5 L (824 cu. in.) engine provides the following benefits:
Variable timing control for improved emissions
Better control at start of fuel injection for improved starting
Elimination of nozzle service
Camshaft-driven transfer pump draws fuel through the fuel filter
The single fuel rail is a drilled passage in the head, eliminating the need for external lines for reduced service through the fuel filter
The electronic control unit monitors various sensor inputs from the tractor and automatically changes the sheave ratio to change the fan speed. Hydraulic oil pressure is directed to the pistons that push the top inner sheave out (A), to close the gap and create a larger working diameter.
The bottom sheave (B) responds by compressing the coil spring, widening the gap between the two sheave halves, and creating a smaller working diameter to increase the fan speed.
To slow the fan, the valve opens, allowing oil to leave the piston, widening the upper sheave halves.
Automatic shutdown function

This feature monitors engine coolant temperature, engine oil pressure, and transmission oil pressures while the transmission is in the park position, and the operator is out of the seat. If any of the systems reach undesirable levels, the tractor will shut down, to help prevent further tractor damage.

AdBlue is a trademark of German Association of the Automobile Industry (VDA).
Engine control unit (ECU) - full authority electronic controls
This engine control unit uses signal inputs from sensors and pre-programmed performance modeling to control critical engine functions such as fuel quantity, injection timing, air-to-fuel ratio, multiple fuel injections, amount of cooled exhaust gas recirculation (EGR), and a host of other control parameters to deliver peak fuel economy and engine performance.
Each injector is controlled individually by the ECU. The ECU turns the injector on and off during each firing cycle to control the fuel delivery into each cylinder. The ECU can sense engine speed and load changes at a rate of 100 times per second and respond instantly to them. Load and speed sensing allows each cylinder's fuel delivery rate to be adjusted independently at the individual injector. With each injection cycle, the ECU can make the following adjustments on the go:
Number of injections
Fuel pressure in the common rail
Start of injection
Duration of injection
This management system is connected to the transmission allowing the engine and transmission to respond simultaneously.
Cold weather and high altitude compensation are also precisely controlled for quality starts regardless of weather and proper power levels at high elevations.
Noise reduction
The injection system also contributes to the engine running at a decreased noise level by a process called pilot injection. The precise fuel injection capabilities allow a small amount of fuel to be injected early in the combustion process. This helps lessen the combustion knock that is commonly heard on many diesel engines. While the combustion noise reduction is most obvious at lower engine speed, pilot injection continues to function at any engine speed.
Vari-Cool™ system
The Vari-Cool fan drive system precisely controls the speed of the fan in relation to the cooling requirements to maximize efficiency of the engine. The Vari-Cool system is efficient for two primary reasons:
The belt drive used in the Vari-Cool system transfers almost 100 percent of the power from the engine to the fan.
The variable fan speed sheave is electronically controlled only operating at the necessary speed to cool the engine and other auxiliary components.
Vari-Cool is integrated into the hood design
The Vari-Cool system is an integrated part of the hood design. Intake and outflow of air from the coolers is diverted to key openings in the hood structure. The design allows for airflow dispersion that lessens dust and crop kick-up by discharging the airflow away from the cab.
How Vari-Cool works
This electrohydraulic system uses variable speed drives. Actual fan speed is determined by the ratio differences of the top fan drive sheave to the bottom sheave.
Request a Quote
Error, ensure all information is entered
Your content has been submitted
Our Branches
Lot 10 York Road, Quairading, WA, 6383
PO Box 71, Quairading, WA, 6383
Quairading@Agimplements.com.au
2 Great Eastern Highway, Cunderdin WA 6407
2 Great Eastern Highway, Cunderdin WA 6407
Cunderdin@Agimplements.com.au
3 Shadbolt Street, Mukinbudin, WA, 6479
3 Shadbolt Street, Mukinbudin, WA, 6479
Mukinbudin@Agimplements.com.au
20 Yilgarn Avenue, Northam, 6401
PO Box 276, Northam, 6401
Northam@Agimplements.com.au
14 Latham Rd, Narembeen, WA, 6369
PO Box 303 Narembeen, WA, 6369
admin.narembeen@Agimplements.com.au
Lot 1474 East Barrack Street, Merredin WA 6415
PO Box 250, Merredin, WA 6415
admin.merredin@Agimplements.com.au
More Info
The information on this page is correct at time of publish and as per John Deere Aus. We reserve the right to change content at any time without prior notice. For more information please contact us.
December 12,2018 08:21:18 Central Standard Time
Related Products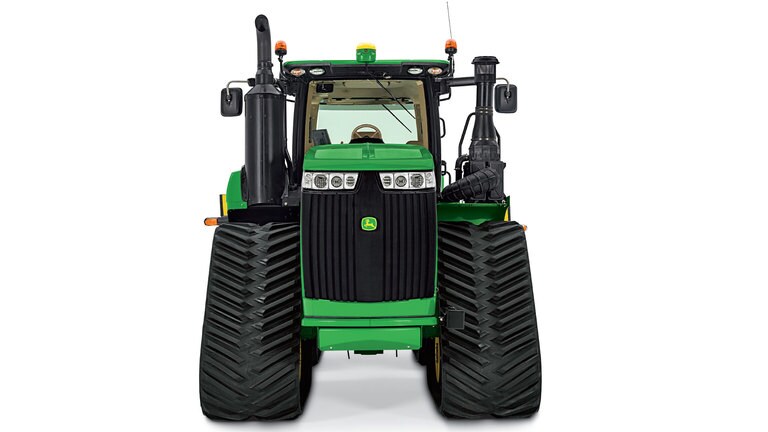 The 9570RX 4-Track Tractor is the perfect combination of power, performance and intelligence all wrapped up in a 4-Track.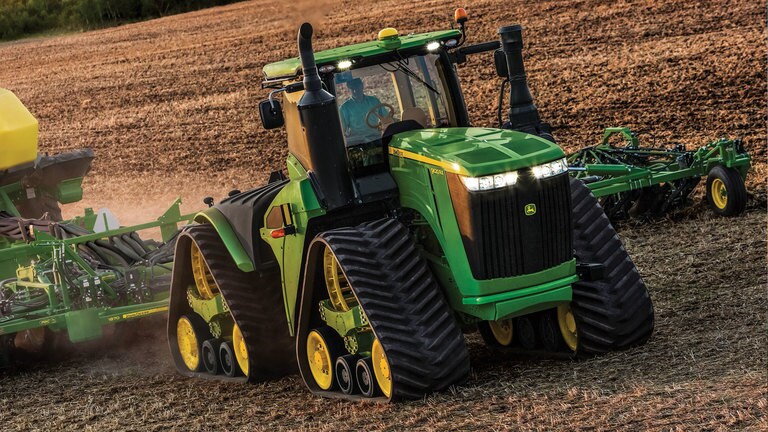 The 9620RX 4-Track Tractor is the perfect combination of power, performance and intelligence all wrapped up in a 4-Track.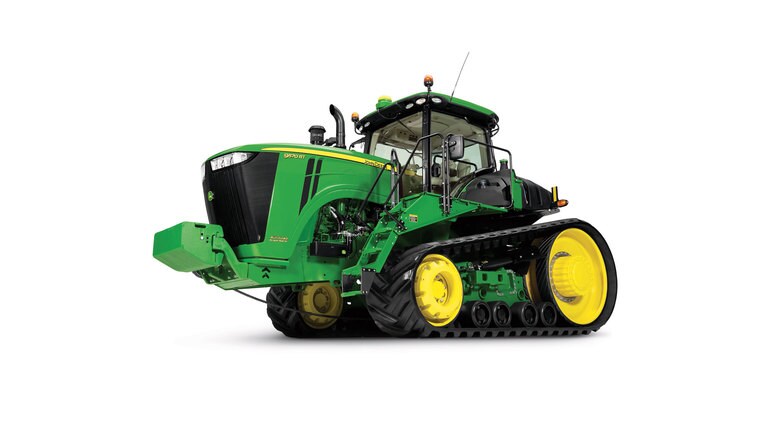 The New 9RT Series Tractors are built to defy convention. With more engine horsepower (470 - 570 engine hp) and efficient FT4 engine technology, these machines welcome a good chall...